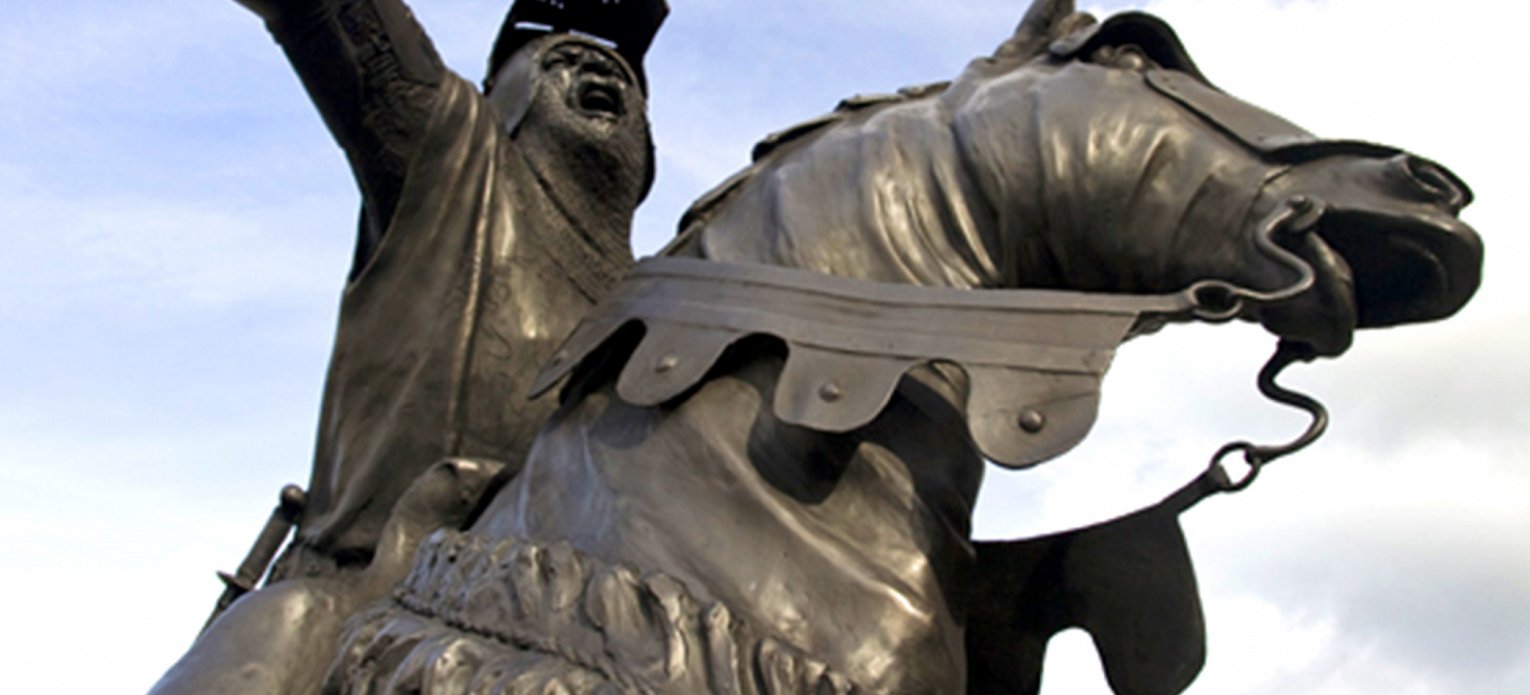 Project Details
2005
Corwen, Denbighshire
Bronze
A life size bronze of Wales' 15th Century hero on his armoured battle horse, set on 8 tonnes of solid Welsh granite in September 2007.
The sculpture is the culmination of years of planning and development; Colin Spofforth Studio initiated, led and managed every element of the commission from funding, planning, research, development and preparation, to final installation of plinth and sculpture.
Academics, enthusiasts and historical experts were sourced to gather as much information as possible in order to portray Glyndŵr in his truest sense. The sculpture is supported by Denbighshire County Council, the Welsh Assembly Government and the Wales Tourist Board.
The sculpture is fast becoming an iconic national treasure.